The Cadek Conservatory of Music at Girls Preparatory School provides the highest level of musical instruction for students of all ages—from young children through senior adults—in private, group, and ensemble settings.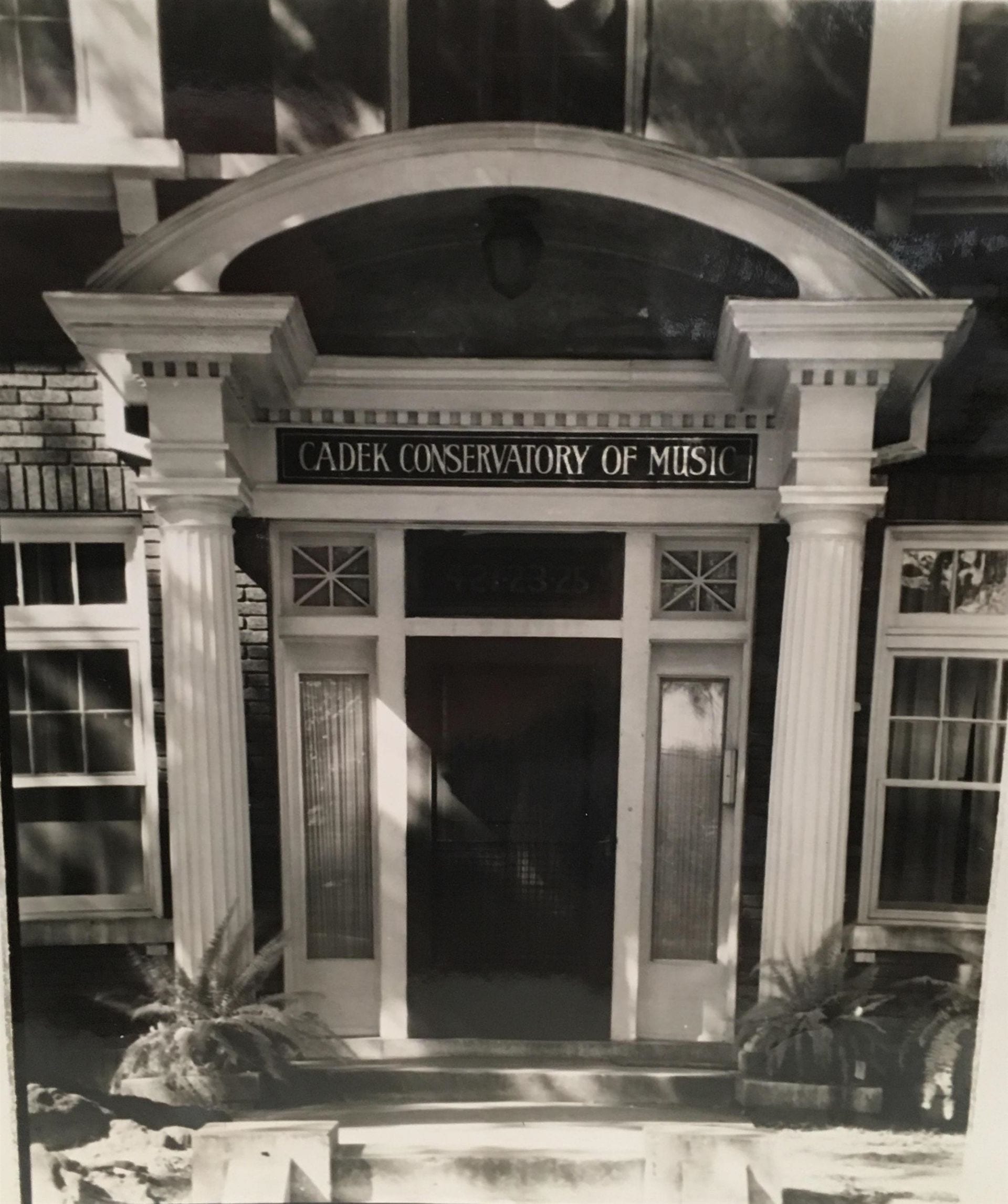 The Cadek Conservatory of Music, founded by Joseph Ottokar Cadek, has for over a century been dedicated to training individuals in the fine arts and fostering musical awareness in the entire community. By the time of Professor Cadek's death in 1927, his high ideals in teaching and his courageous efforts in developing the community's interest in music resulted in a level of artistic growth which was unusual in the South at that time. The service which the Conservatory has rendered in the cultural development of this community has firmly established its reputation of integrity and excellence.
The Conservatory became affiliated with the University of Chattanooga in 1935, forming the University's music department. Cadek established the bachelor of music and bachelor of arts degrees with a music major and became a member of the National Association of Schools of Music.
Cadek Conservatory of Music began a new era in the summer of 2017 through a partnership with Girls Preparatory School, continuing to offer a robust program of musical instruction, but on the GPS campus. Joseph Cadek's vision preceded the 1906 establishment of GPS by two years, but the founders of both the conservatory and school shared a devotion to the education of Chattanoogans.
Piano Klass Kidz is a 2 year program which offers 45 minutes of weekly instruction covering note reading and development of musicality. The course serves as an excellent preparation for later private instruction.
Class enrollment is limited to 6 students.